The Yersin, an ocean-friendly exploration platform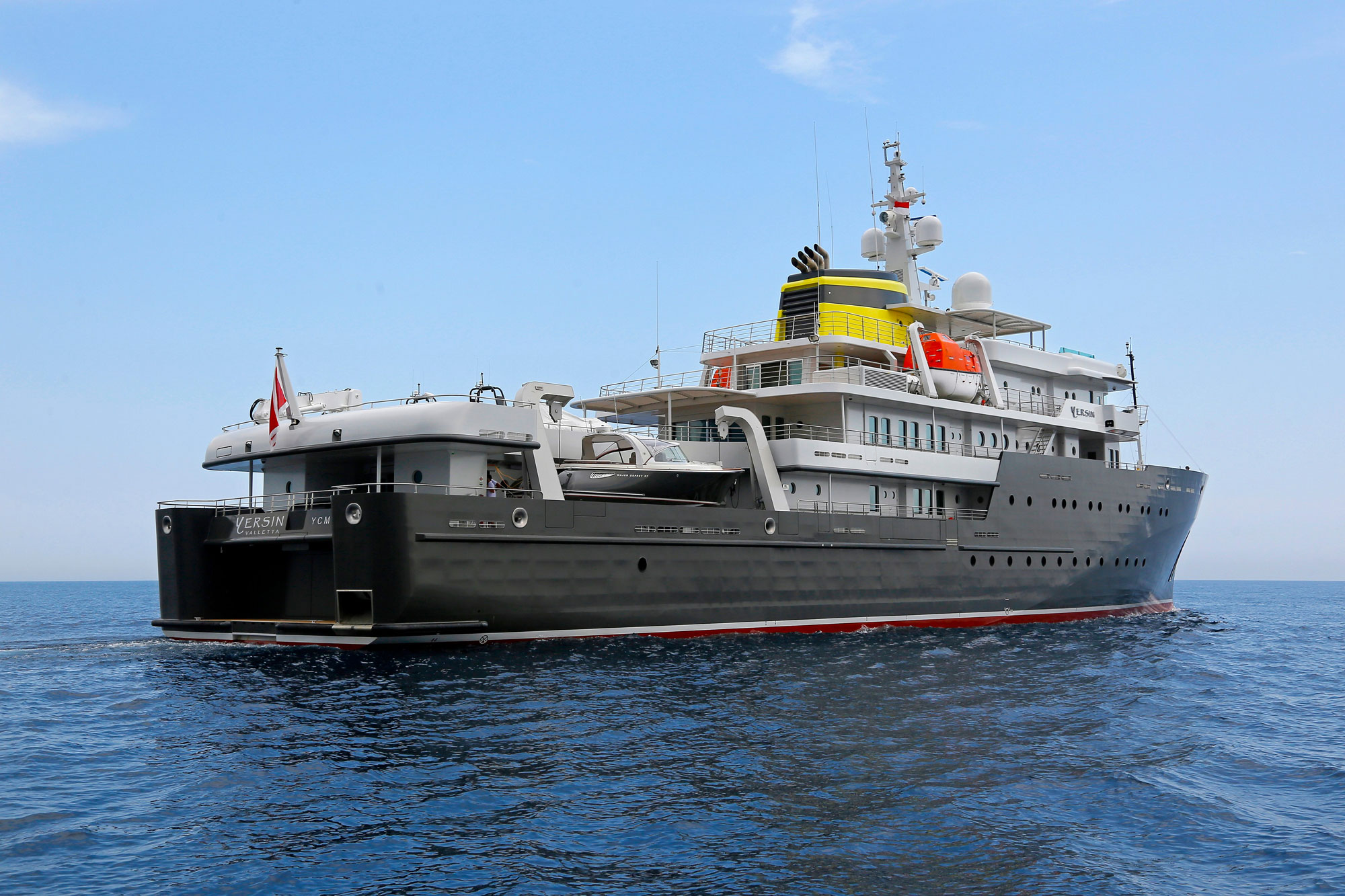 The Yersin is a versatile and modular transoceanic ship designed for travel and exploration.
It offers the scientific community conditions of maximum comfort and safety. It carries the advanced technologies needed for research and communication.
To limit its impact on the environment the shipowner François Fiat built an ecological "clean ship".
It abides by the Charter of the Belle Classe Superyacht of the Yacht Club of Monaco of which Fiat is the first Ambassador.
This Charter places the protection of the sea and the environment at the heart of the development of yachting.
The Yersin was built with technologies that allow it to perform exceptionally well:
Treated hull with silicone non-stick coating avoiding harmful chemical releases
Resin-coated exterior bridges to replace teak
Particulate lters on exhausts
Crushing, sterilization and waste storage for a period of 50 days for 40 people
Membrane biological treatment plant for gray and black waters (Zero discharge for 10 days)
Optimization of energy consumption, etc.
This 250 foot, 2250-ton ship accommodates 18 passengers plus crew.
Length: 251 feet
Beam: 42.5 feet
Draft: 14.75 feet
Fuel capacity: 350,000 liters
Water capacity: 50,000 liters
Accommodation capacity: 44 p. (Including crew)
Max speed: 16 knots Cruising speed: 12 knots
Vessel Range: 12,000 miles at 11 knots
Hull / superstructure: Steel / aluminum
PROPULSION
Diesel Electric Propulsion: 2x Azipods SCHOTTEL,
1 pump-jet SCHOTTEL
Generators : 4 x 1000 kVA + 2 x 500 kVA
1 pump-jet: 600 kW
SPECIAL INSTALLATIONS
Aft Crane: Max Load 1.5T/8m, 3T/5m
Fore crane: 1T/6m
Local diving compressor Location for 4 boats Multifunction platform: 140 m2
The ship bears the name of this humanitarian doctor who was passionate about Vietnam.
Dr. Alexandre Yersin (1863-1943) worked with Pasteur, Roux and Calmette. A doctor at Maritime Messengers, he founded the Institut Pasteur of Nha Trang and the Hanoi School of Medicine (1902).
His research on diphtheria toxin and the discovery of the plague bacillus (1894) contributed to his fame. He was a pioneer in the cultivation of the rubber tree, acclimatized the quinine in Indochina and devoted himself from 1902 until his death to assisting the local populations of Vietnam.
We owe him this motto:
"IT'S NOT A LIFE TO NOT MOVE."