Long term cameras on one spot to record during 24 hours … and as much time spent in front of the screen for scientists to see and analyze wildlife.
Baited camera. A plastic box with pieces of sardines … 2 cameras to film who's coming to hunt …
Divers observing and filming.
Remote Operated Vehicle  to collect samples with different tools in very deep … down to 1000 meters … this very specific day of March 2018, Prince Albert II of Monaco was the operator.
eDNA, filtering liters of water to get DNA.  …It works with the long camera to get confirmation … and make a list of who's living there.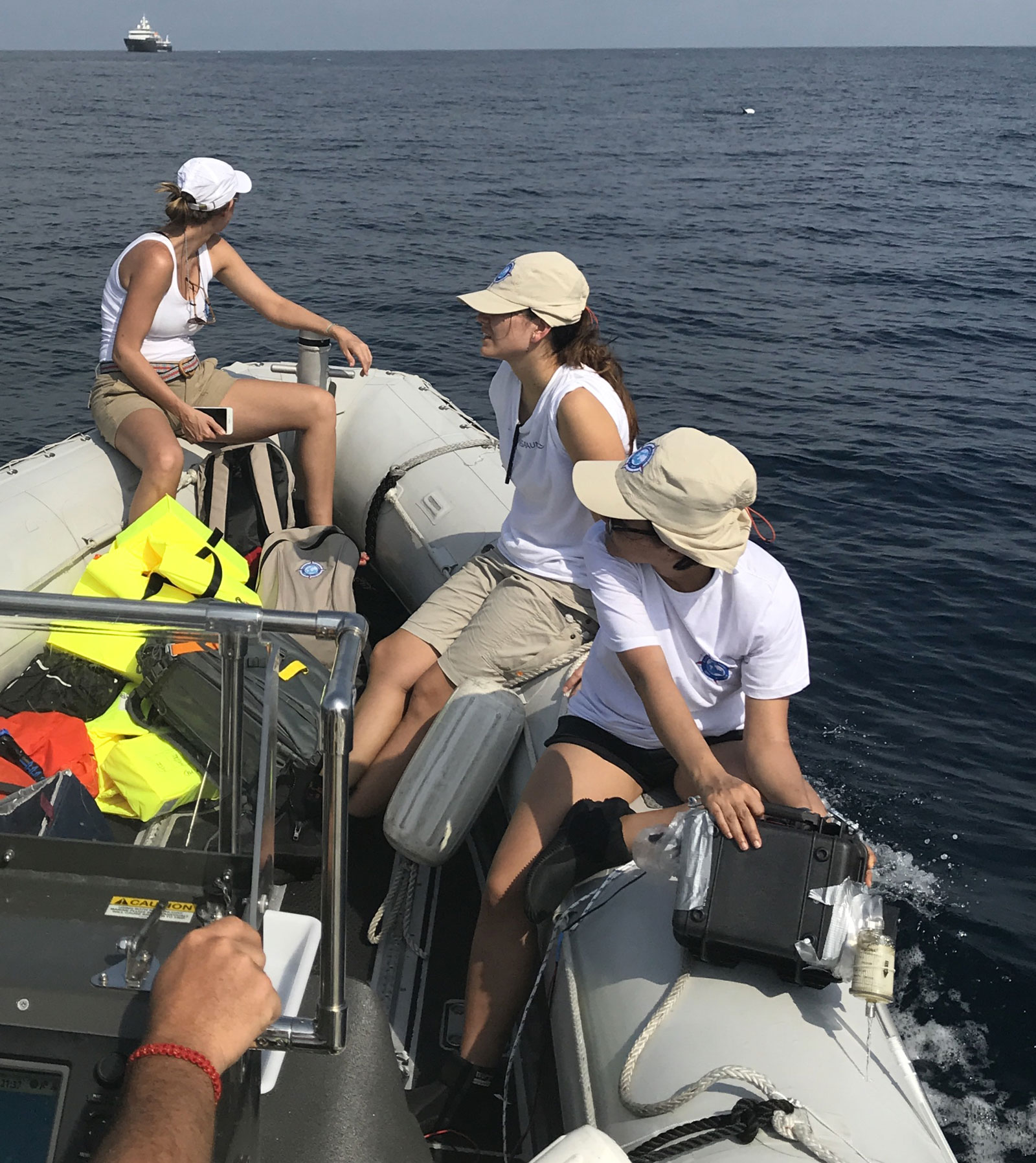 Prince Albert II of Monaco, his friend Pierre Frolla a free diver, Sandra Bessudo leading the Malpelo Foundation and Robert Calcagno head of Musée Océanographique de Monaco found an illegal fish net.