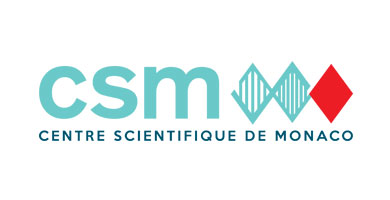 The Scientific Center of Monaco (C.S.M.) is an autonomous Monaco public body established in 1960 at the initiative of Prince Rainier III. Dedicated to scientific research, the C.S.M. is structured in three departments:
A marine biology department specialized in the study of the functioning of tropical and Mediterranean coral coastal ecosystems in relation to global climate change. The research involves techniques ranging from molecular biology to environmental economics, to ecology, biochemistry or microscopy. The major strength of the C.S.M. is to combine a unique expertise in coral physiology and eco-physiology with long-term mastery of coral cultivation, under controlled conditions, served by high quality modern technical equipment.
A polar biology department created within the framework of a european laboratory associated with the C.N.R.S. and the University of Strasbourg. This department provides the scientific basis for studying penguins as an indicator of change in polar ecosystems.
A medical biology department that links basic research with clinical applications and the health-environment theme bringing together:
– A translational research laboratory, consisting of four research teams that translate basic research into clinical services. It works on anti-cancer compounds, gene therapy of neuromuscular diseases and the study of human microbiota.
– A public health pole composed of a human health unit labeled "WHO Collaborating Center" whose mandate is to assess the impact of oceans on our health, including an observatory of the use of cord blood in the treatment of sickle- cell anemia and an agency for the development of clinical research in the Principality.
The hosting of these different teams within the same center make the creation of promising and original interface programs using for example, coral to better elucidate the mysteries of aging. The C.S.M. has a wide international attractiveness with more than 50 employees, since 2013 when it set up in its new headquarters, coming from 15 countries (including Europe, USA, Japan, Australia, New Zealand, Palau, Brazil, the Caribbean, Canada, Oman, Saudi Arabia …).